Last tuesday (ok, I know it's already Thursday today, but what can I do, I didn't get a chance to blog about this sooner so bear with me) my sister Hazelle celebrated her 21st birthday. How? Well it was simple, we just decided to have pizza at a nearby mall. It turned out to be a fun girls' night out for us... with just my mom, zelle (the celebrant, of course), mae (my youngest sister), lynne (my sister also), me, and marianne (my neice).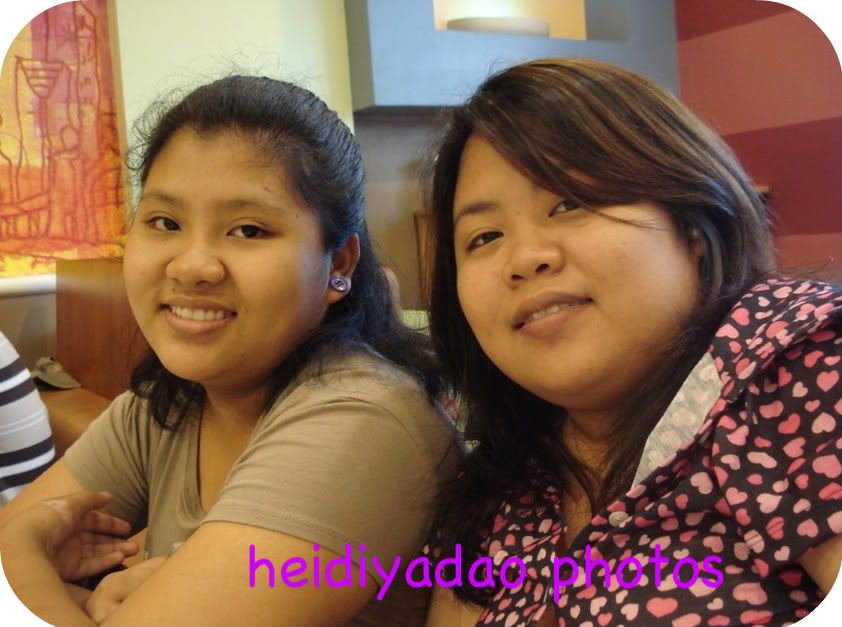 That's Mae with the celebrant - Hazelle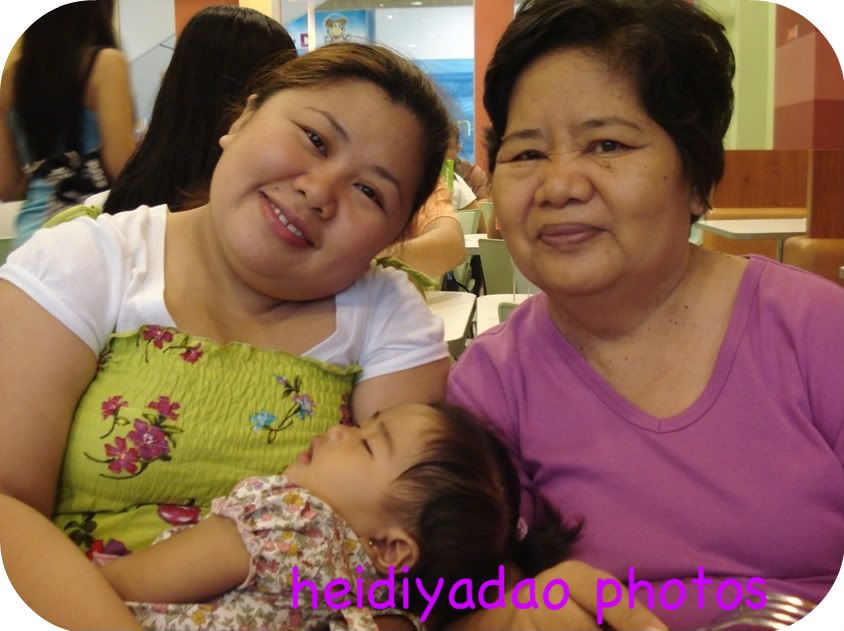 And this is me with my mom and my neice Marianne.